Dealers Auto Auction of Murfreesboro Celebrates 9th Anniversary
Franklin, TN – Dealers Auto Auction of Murfreesboro celebrated the auctions 9 th anniversary
with a promotional event that offered more than 900 vehicles and sold over 450 on August 22 nd .
The event also raised money for the Hope Center Ministries and together with their dealers, they
raised over $45,000. Hope Center ministries is focused on restoring individuals, families and
communities struggling with drug addiction. Through designated phases of support, residents
work through the challenges in their lives, deal with root-issues and journey forwards with new
found hope.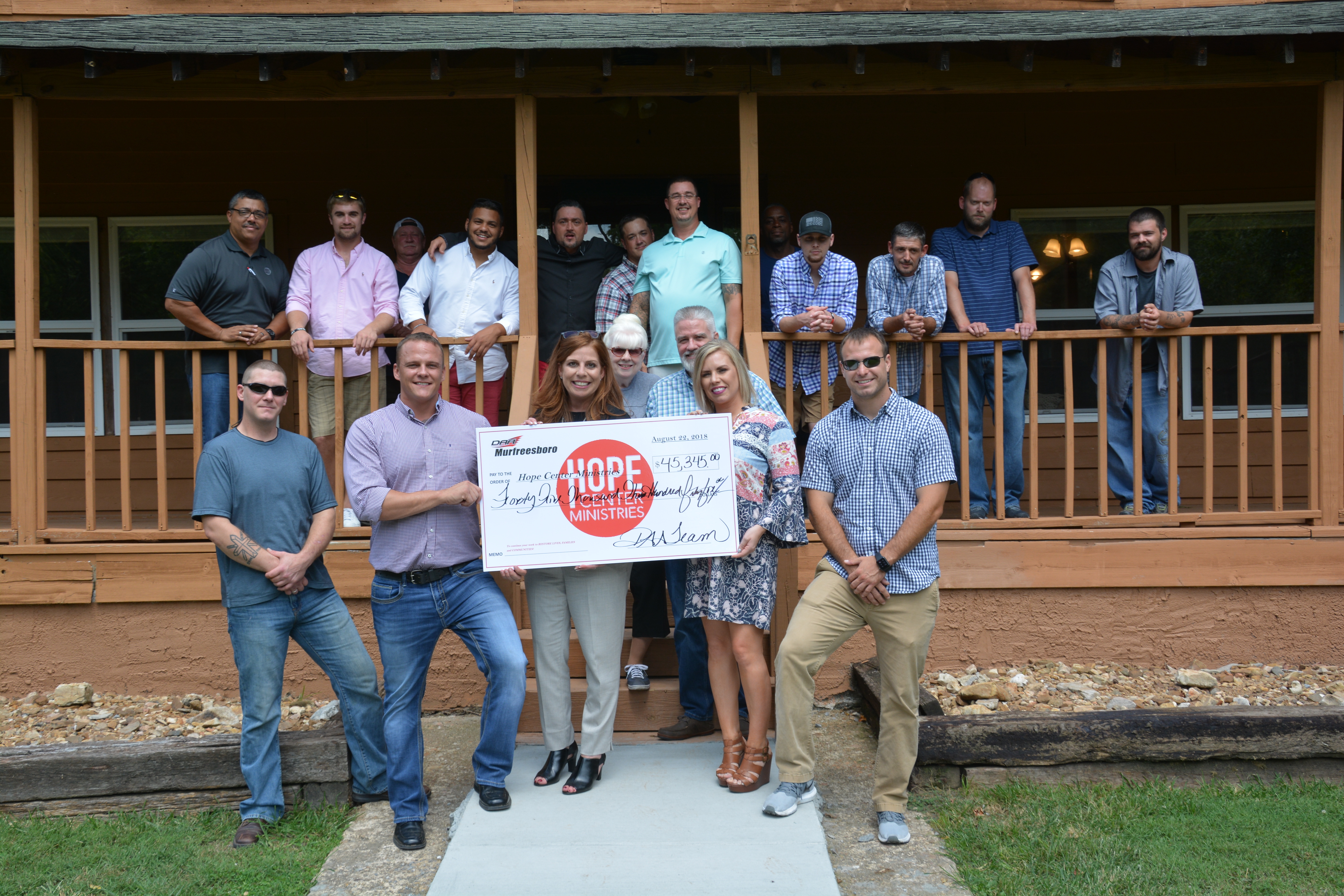 City Auto Finance, a sister company to the Dealers Auto Auction Group, provided drinks, lunch
and ice cream to the dealers, and Caprock was the spotlight consignor of the day, offering more
than 100 units! Additional units consigned by Emkay Leasing, United Auto Credit, ARI and
other national consignors were also offered for the event. Titans football cheerleaders
were also there to lend support for the event.

The DAAG auctions have a long history of giving back to the community. Every year they
support many local charities. Giving back is something that is very important to CEO David
Andrews. "We are so blessed with being able to be a part of so many amazing organizations.
We really believe that supporting local charities is the right thing to do."
Scott Keener, VP of Operations for the group commented, "we are very proud of Stephanie
Baker, General Manager of DAA of Murfreesboro and her entire team. Everyone worked hard
and pulled together a very successful day."

Dealers Auto Auction Group was started back in 2001, with their first auction in Horn Lake, MS.
There are now 7 auctions in the Southeast including Dealers Auto Auction of Chattanooga,
Dealers Auto Auction of East Tennessee, Dealers Auto Auction of Huntsville, Dealers Auto
Auction of Jackson, Dealers Auto Auction of Memphis, Dealers Auto Auction of Mobile and
Dealers Auto Auction of Murfreesboro. For more information please visit www.dealersauto.com