Upcoming Events
Sale Types: Damage/Inop, Dealer, Internet, Lease, Sale, Specialty

Event Date: 10/6/2022 9:30am CDT

DAA Mobile Weekly Thursday Sale | Dealer Consignment Lane A @9:30AM CST | Fleet Lease Lane B: F Group @9:30AM CST | We strongly encourage post sale inspections, especially those purchased online. NAAA arbitration rules apply.
>>>RUN LIST LINKs - DAA Mobile<<<
Monday: 9:00AM - 4PM
Tuesday: 9:00AM - 4PM
Wednesday: 9:00AM - 5PM
Thursday: 7:30AM - 6PM
Friday: 9AM -3PM
THURSDAY, OCTOBER 6TH
INOPS 8:30AM
MAIN SALE 9:30AM
Lunch and Breakfast on us!
Football Sports challenge / 9AM IN A LANE
"We want to remind our friends in South Florida that we are bringing in
hundreds of additional vehicles that we will be offering via postcard in our Fleet lane on Thursday"
- Barry Terranova
$500 CASH GIVEAWAY
PRIZE GIVEAWAYS IN C LANE!
Need Inventory Now? Click HERE to view current OVE listings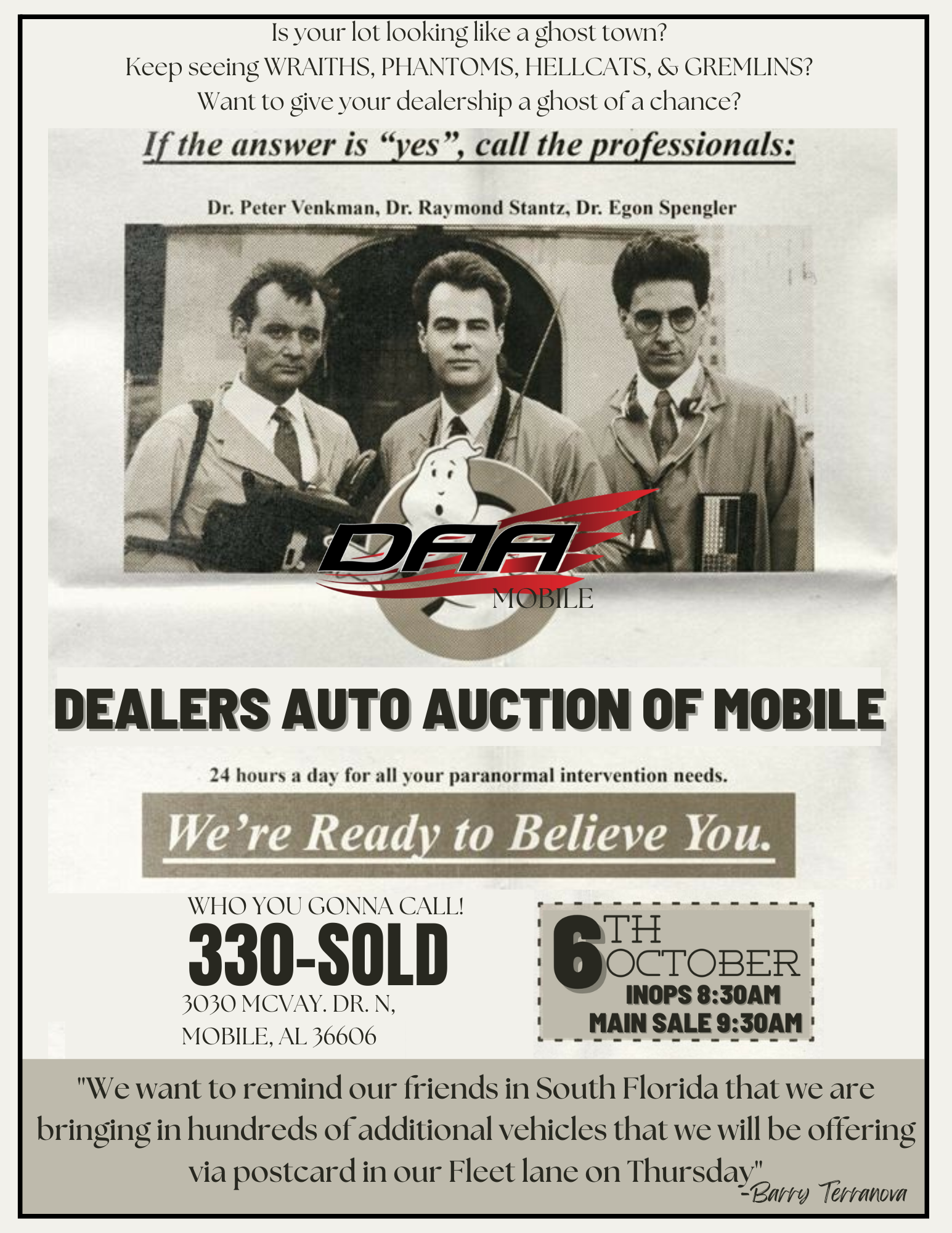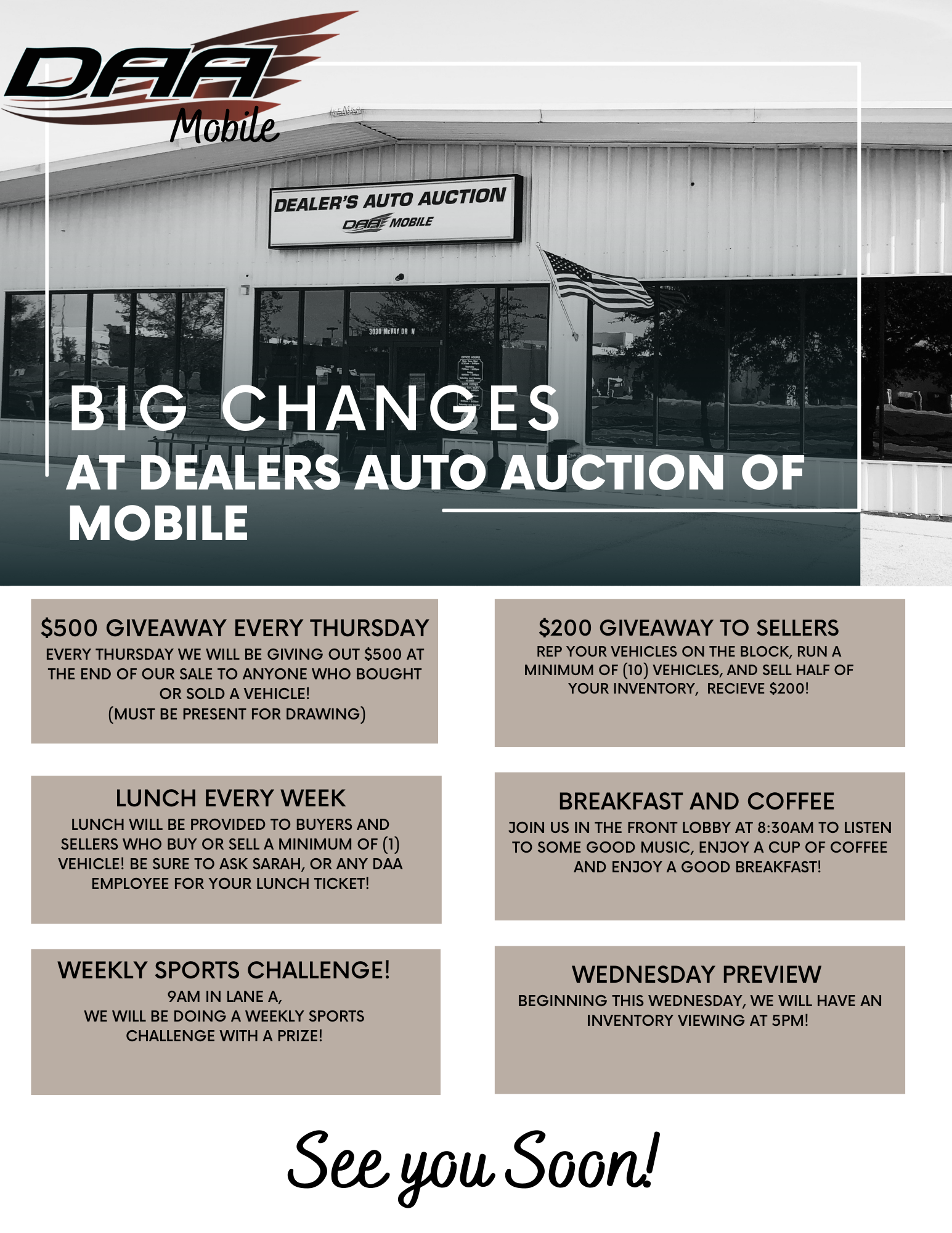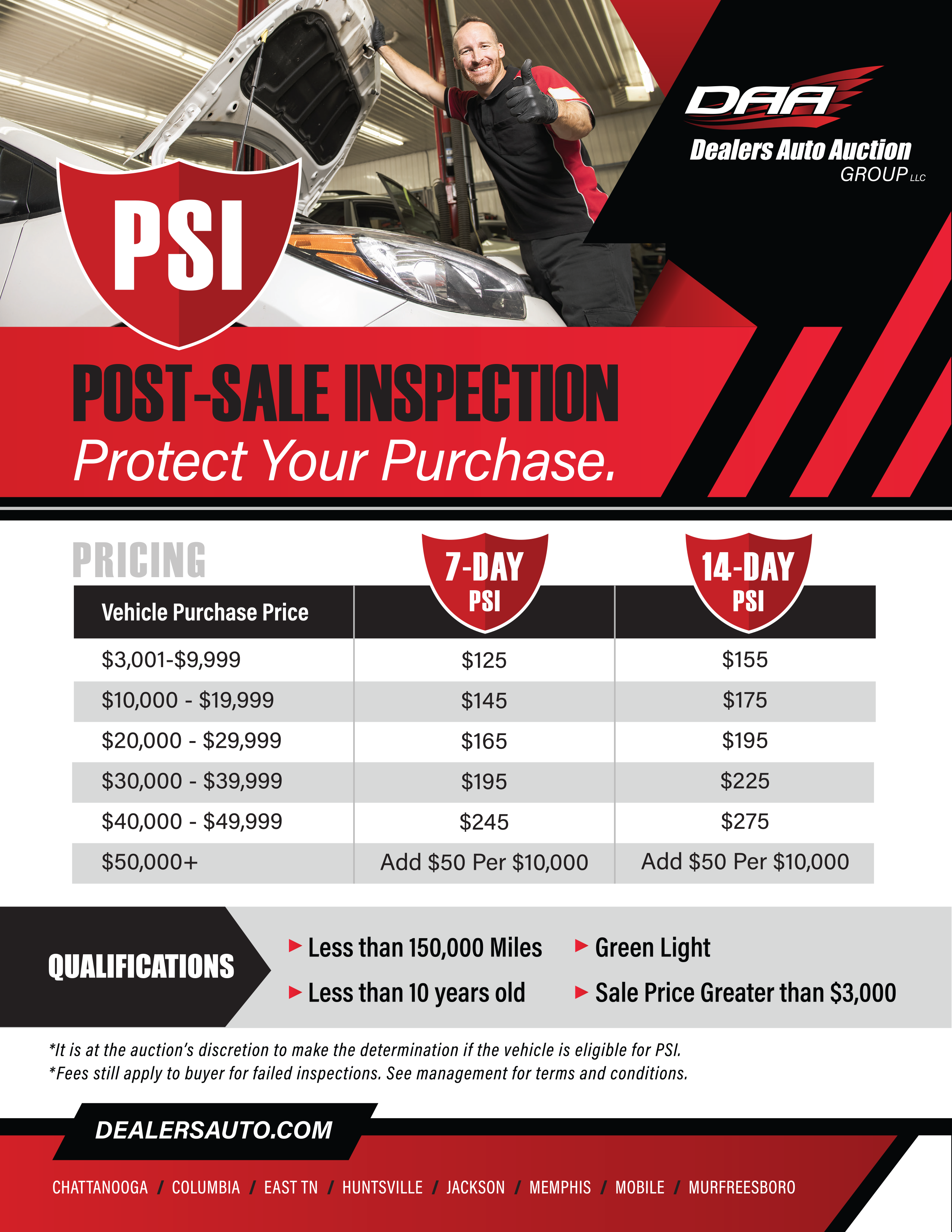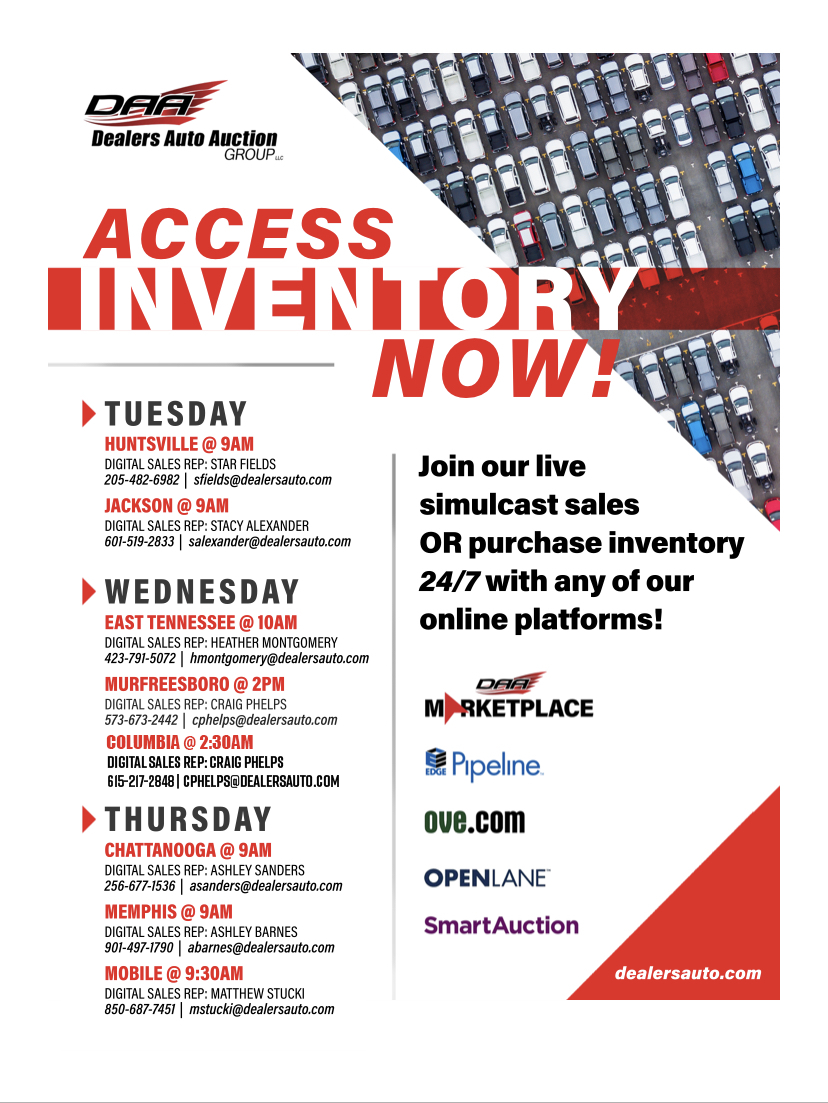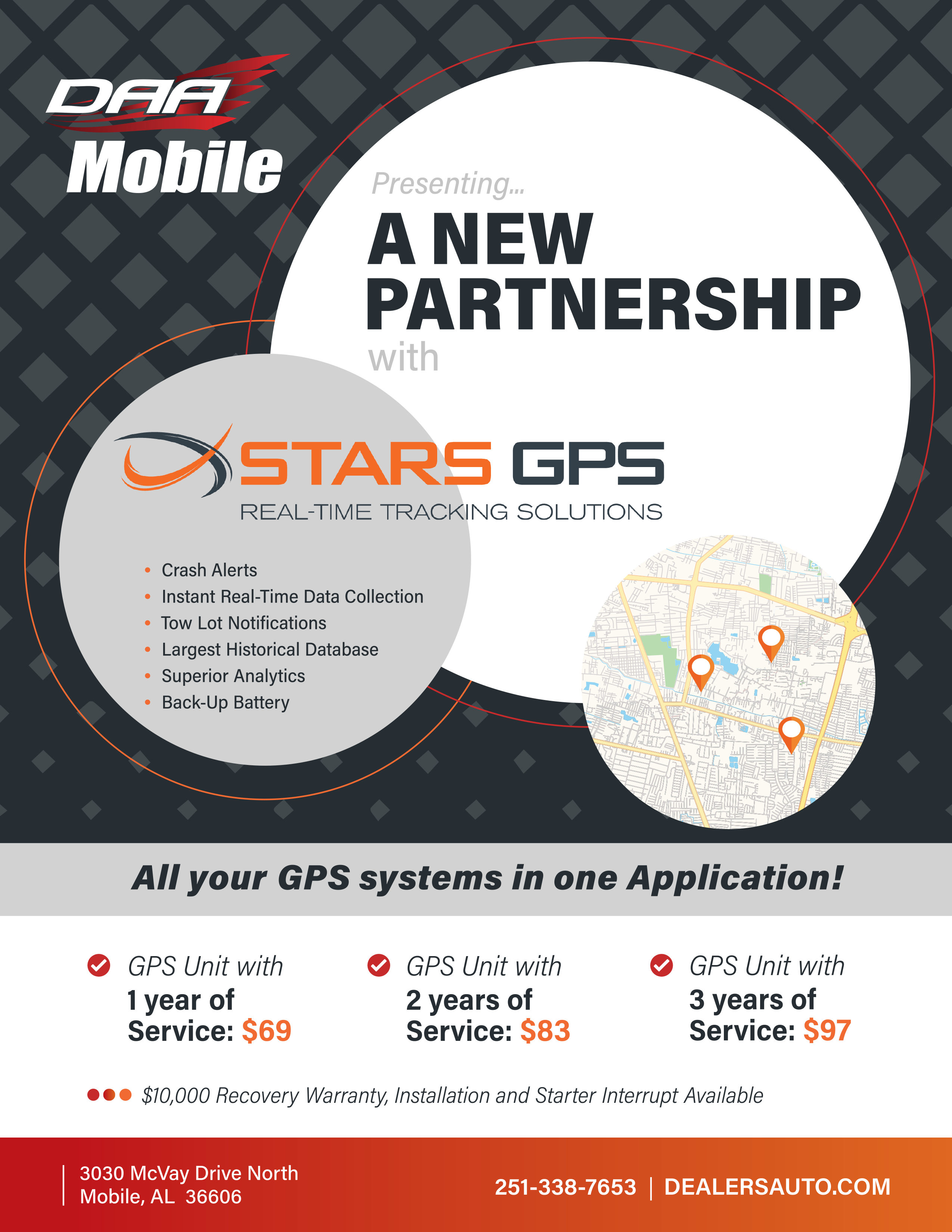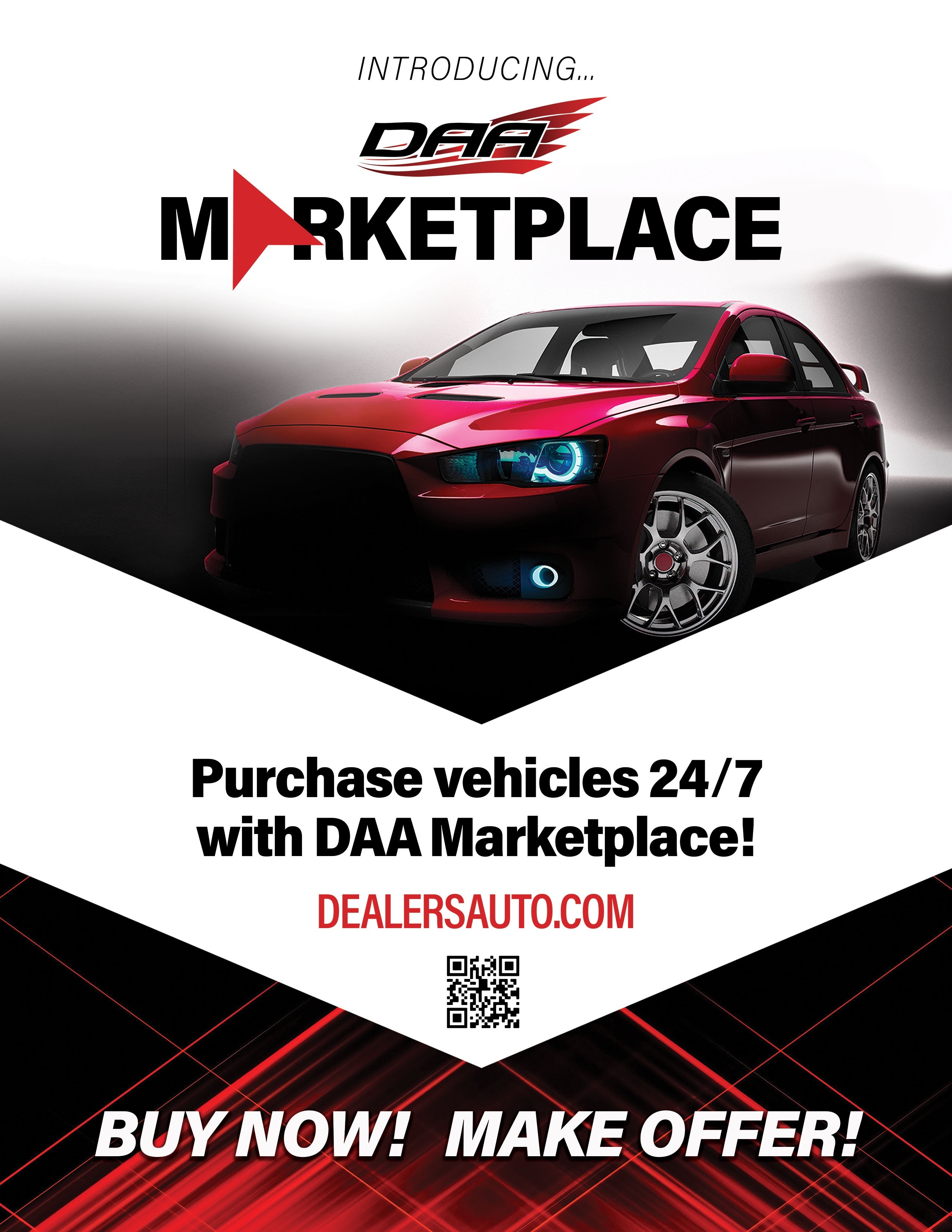 CLICK HERE FOR MORE INFORMATION ON GSA FLEET VEHICLE SALES
http://autoauctions.gsa.gov/GSAAutoAuctions/
*ALL LIVE GSA AUCTIONS WILL BE BROADCAST THROUGH CONCURRENT LIVE BROADCAST*
*ALL GSA FLEET SALES ARE OPEN TO THE PUBLIC. CLICK BELOW FOR REGISTRATION INFORMATION*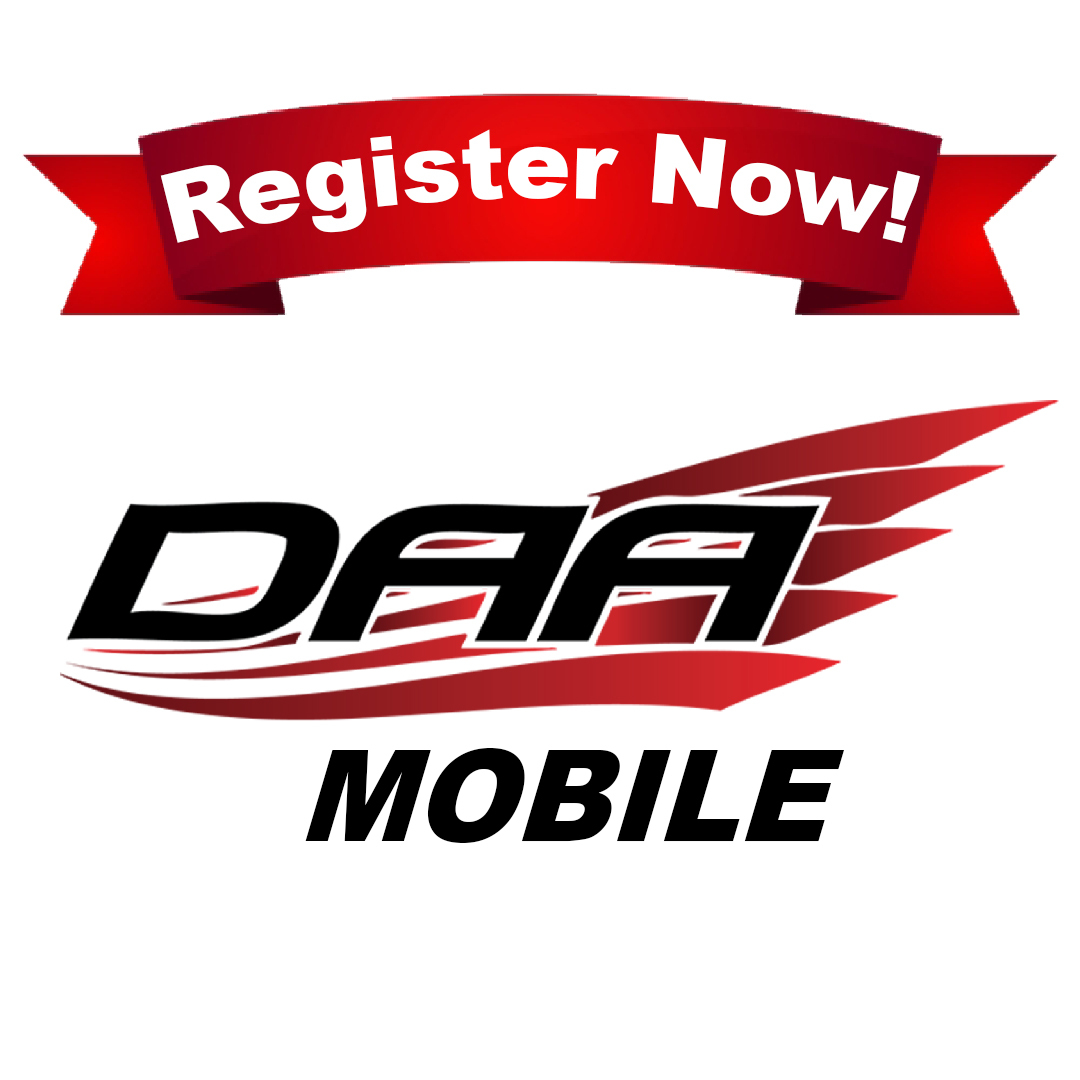 *See our Facebook page for current events!*